Hey you guys! So i finally purchased something i have been wanting for a while and have been window shopping for about a month now. A FUR VEST! I purchased it from Wilson's leather yesterday they have a 70% off sale it was originally 120.00 but i got it for 35.00. The ones in Forever21 was the same price range and even higher but the one i got looks better. It looks like the lady to the right(on the picture).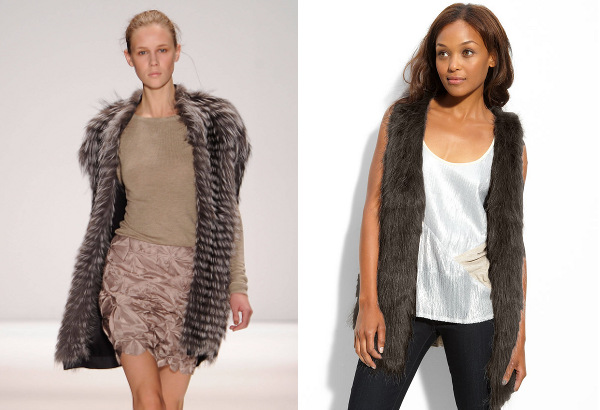 Also i purchased some black wedge bootie shoes, not sure of the correct name. I got them for target originally 35.00 i got them for 15.00. They are really cute and are similar to the Dolce Gobanna shoes (below) but mines have a peek toe.
I'm still shopping, today and i will keep you all posted on my purchases.